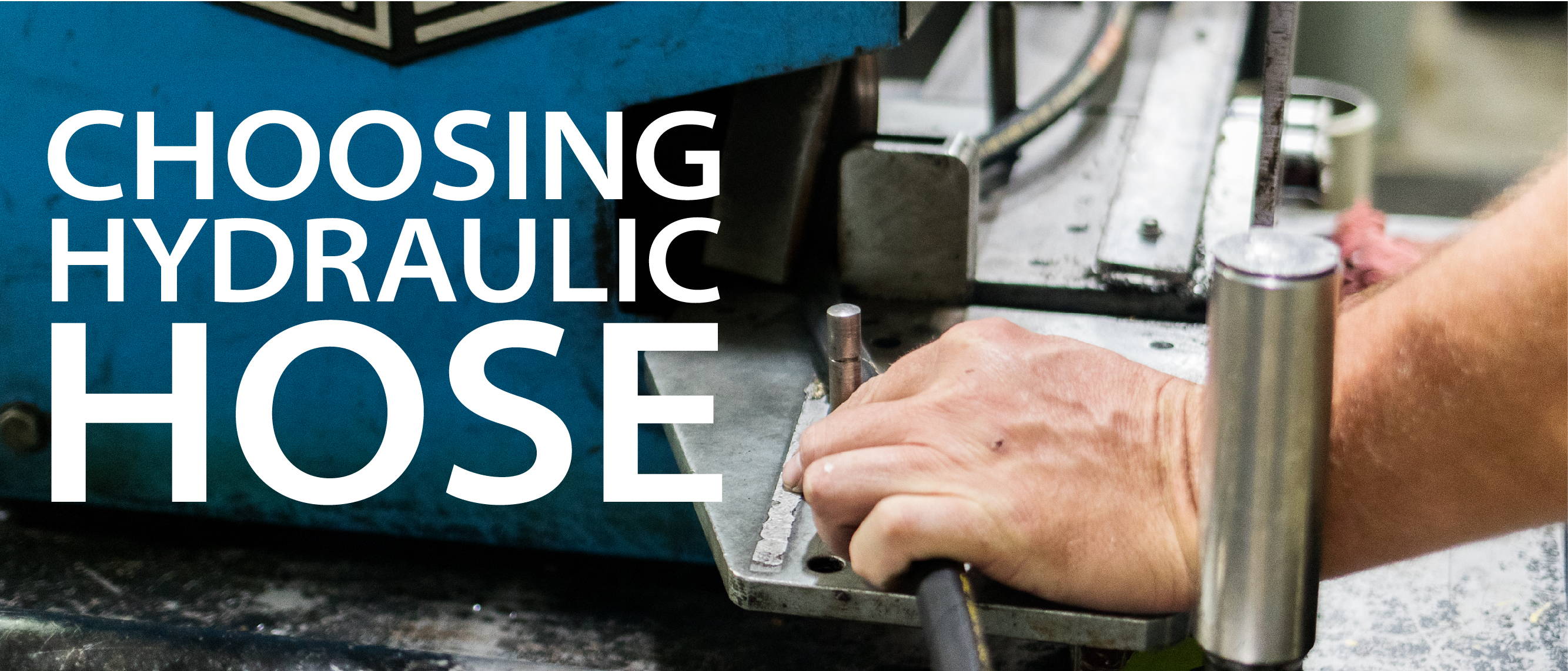 Having been in the hydraulic-fluid power industry for a number of years, choosing a type of hydraulic hose for a certain application is as easy as choosing the right mug for my coffee each morning. To others, picking the right hydraulic hose can be a daunting decision due to the variety of types that are available. It gets even more difficult when it comes to selecting a brand that ensures long-lasting quality while offering optimum performance. Just like a coffee mug holds the precious fluid that gets us moving each day, hydraulic hoses deliver the juice that bring hydraulic systems to life. In this article you will learn the basics of how to select the right hose for your application in the time that it takes you to finish your cup of coffee.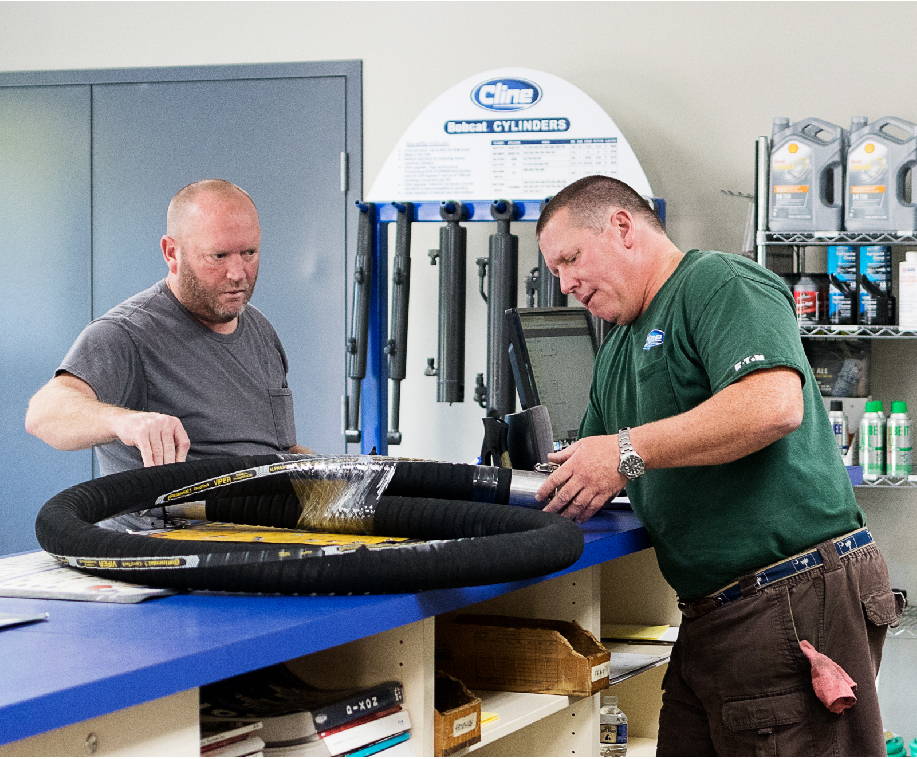 If you were to visit our counter sales and tell the sales representatives that you need a hydraulic hose without providing an example for them to identify, they would ask you some standard questions. These are questions for which you need to know the answers when it comes to choosing a type of hose on your own. The questions are:
What application is the hose being used for?
Is the hose for a forklift, an industrial machine, farm equipment, etc.
What is the constant working pressure and burst pressure needed from the hose?
What is the size of the hose?
What is the inner diameter (I.D.) that is needed?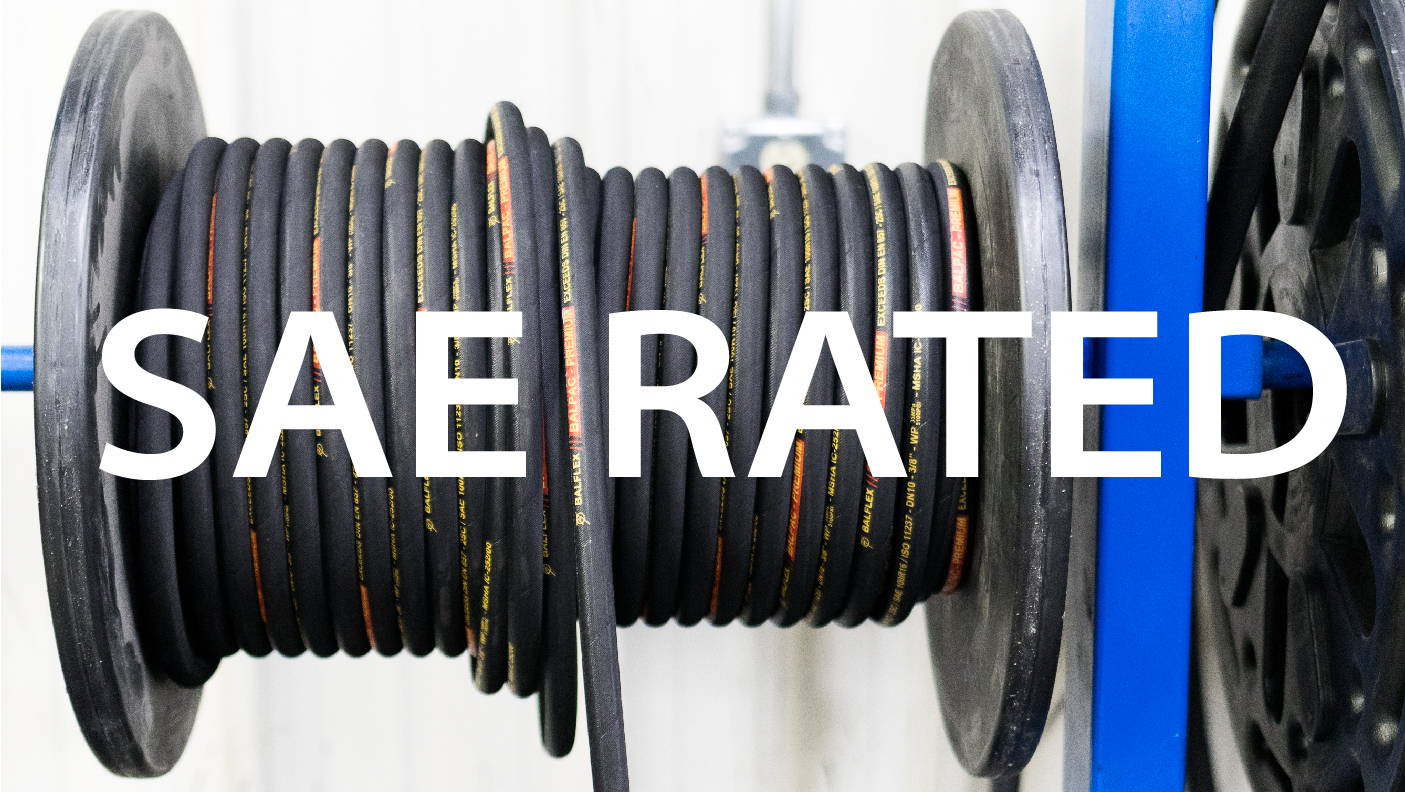 With the valuable information that you now have about your requirements for a hose, you want to look for a manufacturer's brand that meets SAE specifications. Balflex, Couplamatics, and Eaton brands meet these specifications and are sold by Hose in A Hurry. Hoses 
"You want to look 
for a manufacturer's 
brand that meets 
SAE specifications"
that meet SAE specifications guarantee that they have been engineered and tested to withstand back-to-back uses under rigorous conditions. Usually, you can find bulk hydraulic hose online for an extremely low price, but keep in mind that most of them do not meet SAE specifications so you can also expect lower quality. Fortunately, we have been able to build a close relationship with our suppliers over the years which allows us to sell SAE rated bulk hydraulic hose and reels of hydraulic hose at a very competitive pricing.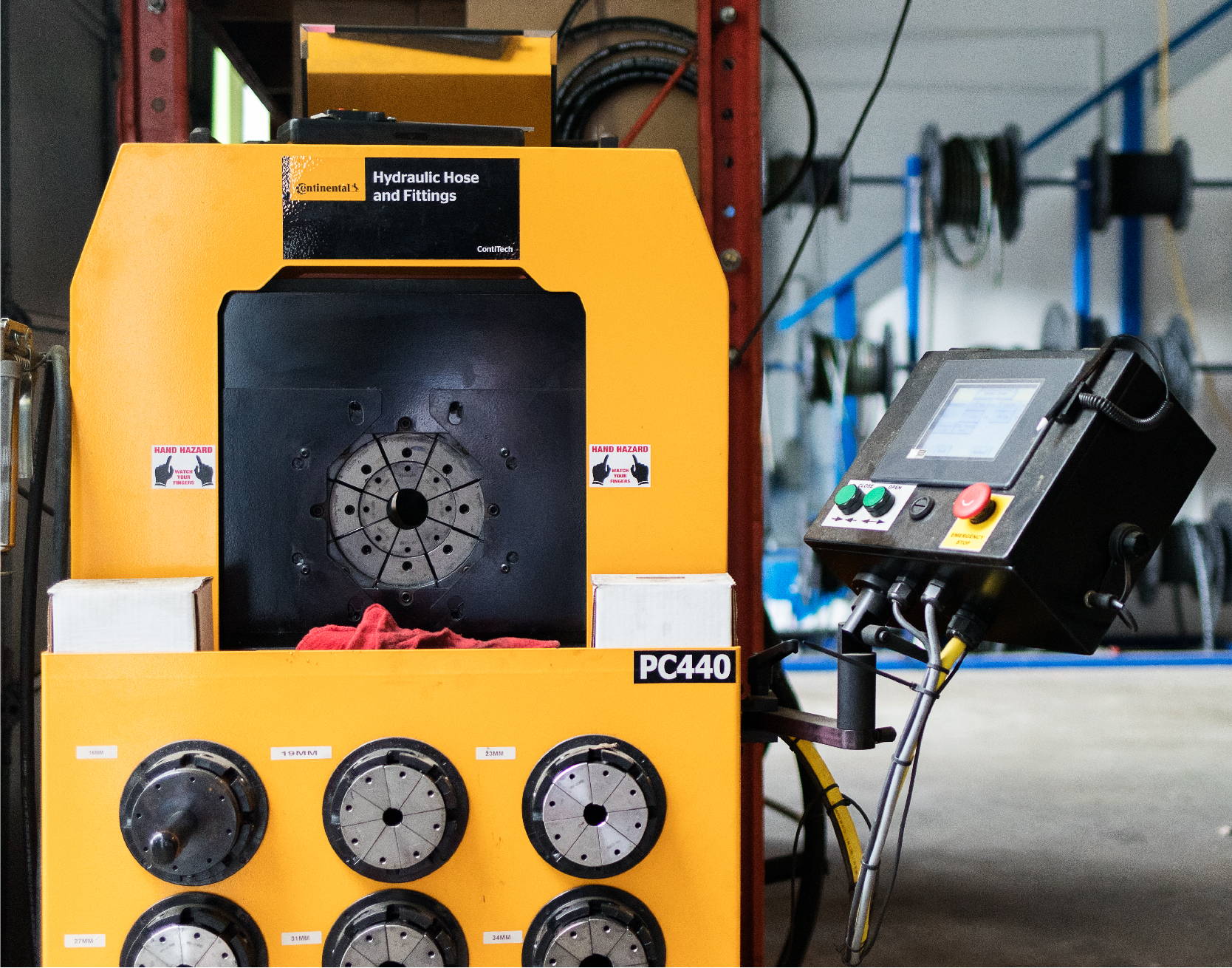 Now that the difficulty of selecting a trusted hydraulic hose brand like Balfex is gone, let's turn to the subject of pressure. The pressure and size of the hose work together and will determine the build specifications that your hose needs to meet. Contrary to popular belief, bigger is not always better. If its high-pressure ratings you want - then going bigger will cost you in pressure ratings. For example, the Balflex 2-wire reinforced SAE 100R16-04 ¼" hydraulic hose has a working pressure of 5,800 PSI with a 23,200 PSI burst rating, while the SAE 100R16-12 ¾" hydraulic hose has a working pressure of 3,118 PSI with a 9,572 PSI burst rating. What if you need a ¾" hydraulic hose that is rated at a working pressure of 4,000 PSI or more? That is when you start to consider the different SAE specs like the 4-wire reinforced ¾" Balflex 100R12-12 hydraulic hose which has a working pressure rating of 4,060 PSI and a burst pressure rating of 16,240 PSI. The rule of thumb is this - as the size and pressure needs for your hose increases, the reinforcement wire count designated by the SAE specs will increase as well.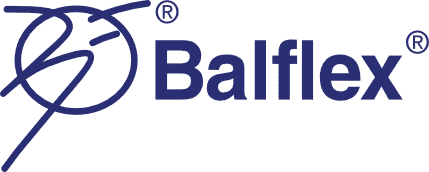 As you finish your cup of coffee and prepare for a productive day, you now have a better understanding of how to choose the right hydraulic hose. Keep in mind that this is a basic introduction to choosing the right hydraulic hose with the intent to help you identify your application needs, guide you on selecting a trusted brand like our Balflex hose that is made here in the USA, and understanding the working relationship between hose size and pressure ratings. If you have any questions, you can always contact Hose in a Hurry and we will be more than glad to help you find exactly what you need.
Feel free to use the illustration below as a visual guide to help point you in the right direction. 
View the full size illustration Here

Shop our best selling hydraulic hose inventory below or view the full range here: https://hoseinahurry.com/collections/hydraulic-hose